Over on Vanilla Luxury, Natasha Tulsi writes about healthy food brands for the whole family that serve Almond Milk, Gluten-free Bread, Healthy Nuts and Snacks. Here's what she had to say about The Family Kitchen.
---
Searching for the best, locally-produced almond milk in Singapore? The Family Kitchen makes Fresh Almond Milk which is 100% clean, healthy and free from preservatives! More wholesome than other plant-based milks, cleaner than mass-produced brands and freshly made right here in Singapore, makes it planet-friendly and sustainable compared to brands that travel miles to get here.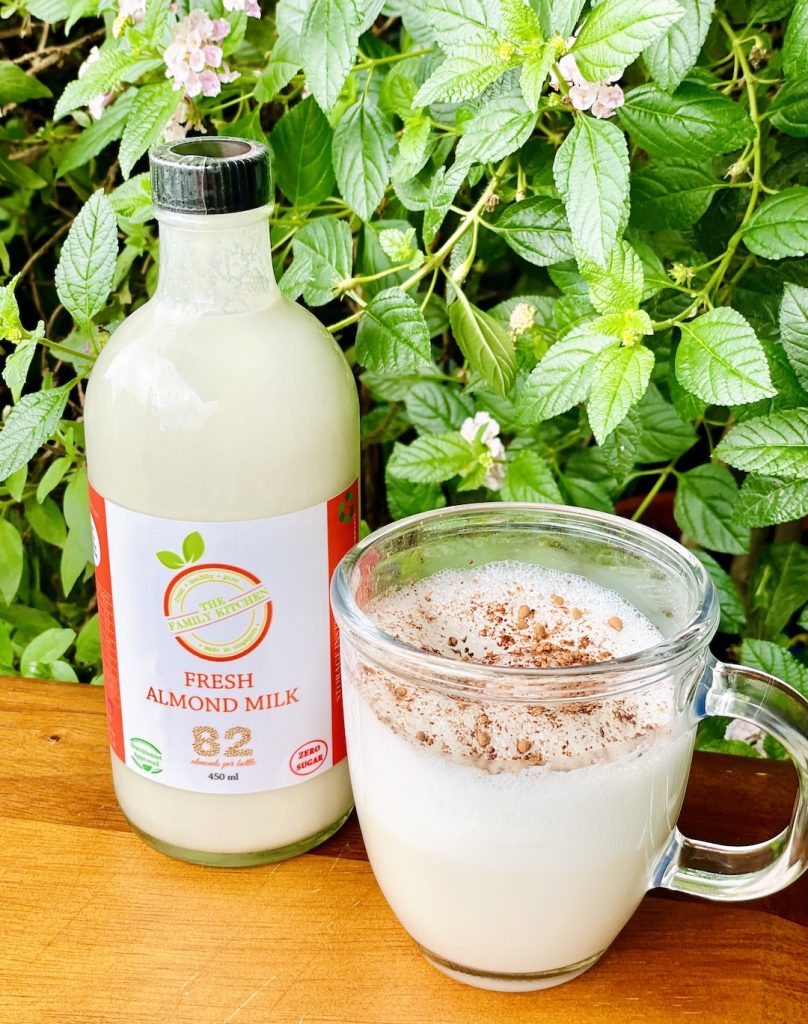 Whether you are allergic to dairy, lactose intolerant, trying to adopt a vegan lifestyle, or are looking to incorporate a healthy, protein-packed, zero-sugar drink in your diet, The Family Kitchen's Fresh Almond Milk is the answer. This delicious milk is 100% plant-based, vegan and nutritionist-approved! The best part? Their Fresh Almond Milk is free from preservatives, stabilizers, chemicals, hormones, artificial flavouring and additives and each bottle has 25% almonds whereas commercial brands put only 2-5%.
Mass-produced brands also have additives such as carrageenan and vegetable gums which are added to achieve a thicker and smoother texture. While giving milk longer shelf life, these thickening agents can cause inflammation and gastrointestinal issues, which negates the benefits of adopting a dairy-free lifestyle. The Family Kitchen does not use any of these harmful ingredients which is why their Fresh Almond Milk only lasts a week in the fridge!
How can you use it? Drink up straight or add to shakes, soups, smoothies, pancakes and cake batters, or your coffee and tea! Bonus? Make delicious babyccinos for the kids!
We also love that The Family Kitchen is a zero-waste company, and their Fresh Almond Milk is packed in recyclable, glass bottles and delivered right to your doorstep. Customers love their almond milk for its no nasties, all-natural deliciousness!
Can't wait to try? Use promo code "FRESH" to get the 2 bottles bundle for S$25 including delivery (usual price S$30)!
---